Vaughan Mason
Inventor and owner of the BJM Putter Grips Company LTD and Holding system.
During my time writing the golf program for myself and for iTrainer and with the experience I gained from the Applied functional Science course it dawned on me that the way we hold the PUTTER may not be the most efficient. I spent a number of months re-writing the HOLDING system for putting which is totally unique and not seen before.
This holding system was the influence for the way I designed the new putting grip. We are now in full production and looking to expand the concept worldwide
2014
Certified NG360 Applied Functional Science through the Gray Institute
- In 2013 I had the pleasure of meeting Gary Gray and David Tiberio from the Gray institute in the USA, who are the leaders in Golf Swing biomechanics. Over the last 30 years of my golf experience I have written my own golf program for tuition of our club golfers and for the benefit of education for budding professionals, at this stage I was invited to go through the NG360 Applied Functional Course which was a great experience and certainly worth while to help understand golf swing biomechanics better.
2013 - Present
Commissioned to write the interactive coaching programs for iTrainer Golf
In early 2013 I was lucky enough to meet the inventor of the iTrainer mini electronic swing analysis device and was invited to work with the company writing the instructional program to help improve users golfing experience. I am still involved with iTrainer to this day and still have a lot to do with building the coaching system for iTrainer
2011 – Present
Distributor/Head of SNAG coaching development
- In early 2011 I was lucky enough to have been given special exemption, by Terry Anton, the developer of SNAG golf, to take over the distribution rights for snag Hong Kong. I am also in charge of the development of SNAG in Hong Kong, teaching other teachers the SNAG systems
- I work closely with my partner, Rick Chu, from Dynamic Events Management, developing the SNAG programs through out Hong Kong Schools, we have a number of schools in the program currently.
- I have been developing junior golf programs for some time, and now have managed to have a complete and in depth program with SNAG and my own TGS modules. We are looking to expand the junior development programs and increase the playing number of golfers in Hong Kong/China
Qualifications
Joined Australian PGA Trainee program, January 1989
Diploma - Australian PGA Trainee Academy, December 1991
Completed training as a Trainee Professional in the following areas:
Golf Science
Tuition
Rules, Ethics and Tournaments
Playing
Club Construction and Repair
Professional Golfers Association of Australia Membership Certificate, January 1992.
Member, International Professional Golfers Association, 2003.
Member, Hong Kong Professional Golfers Association, 2004.
Certified NG360 Golf Performance Specialist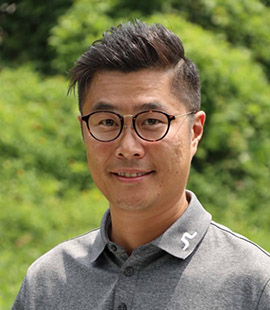 Billy Wong
Objective: To benefit an organization that can use a respected certified golf professional with experience in financial management and proven skills of intense commitment to the highest standards of excellence in golf coaching, training programs and events, club fitting and customization. To work with my student to develop their golf training program and enhance their enjoyment. I believe that you have to enjoy the game in order to play well. Therefore I will develop unique strategy for each student and monitor their progress closely to build on their strengths and eliminate the weakness. As a golf teaching professional, I always update myself with the latest technology and golf teaching technique with intense commitment to the highest standards of excellence in both personal and professional areas. I will focus to help my student to identify areas for improvement in the long run so that they can have success and fun on the golf course.
Experience
Golf Teaching Professional: Certified Golf Teaching Professional in Toronto, Canada with over 10 years of golf coaching experience. Expertise in customized golf training development program for individual and juniors. 
Golf Coaching at the Whitehead Club Golf Driving Range (2011-2014) and Golf Park Driving Range (2011-present).
Specialize in coaching development programs and presentations for corporate events, private events/functions, international schools and colleges.
Design and customize Summer Camps and junior golf programs for primary/secondary schools and community centers
Develop training programs and coaching manuals for Whitehead Club.
Head Pro Golf Division of the Hong Kong Blind Sports Federation organised by the Hong Kong Jockey Club Sports Program. May 2014 to present.
Customized golf training and development programs for the visually impaired and mentally retarded.
Coordinate the Blind Golf Tournaments for players from Hong Kong and China and design the special score calculation and rules suitable for the blind golfers.
Official coach designated to coach the Hong Kong representatives to participate in international tournaments by IBGA (International Blind Golf Association).
My student achieved the 4th place in the ISPS Handa Austrian Blind Open by IBGA(International Blind Golf Association) in Golfclub Lengenfeld, Austria. June 2015
Tournament Program
Coordinated the Annual Golf Tournament for corporate events and private golf leagues in Canada from 2004 to 2009.
Junior Golf Program
Developed Junior golf programs for charity organizations and community centers in Canada.
Education/Professional qualification
Level 3 Certified Golf Professional of the CGTF (Canadian Golf Teaching Professional) and the USGTF (United States Golf Teachers Federation). Year 2007.
Certification in Applied Functional Science at Gary Institute (CAFS).
Bachelor of Business Administration at Brock University, Canada. Year 1999.
Secondary Education at La Salle College, Hong Kong. Year 1995.
Other Skills and activities
Fluent in Cantonese and English.
Advance level of coaching and training experience in Wing Chun martial arts for over 20 years.
Coach of the Junior Basketball Team in Markham, Canada. 2001-2006
Coordinator of the Junior Chinese Soccer League in Richmond Hill, Canada. 2005-2010
Team Captain of the Intramural Basketball Sport Leagues, Brock University, St. Catherine, Canada. 1996-1998.
Team Captain of the Intramural Indoor Soccer Leagues, Brock University, St. Catherine, Canada. 1996-1998.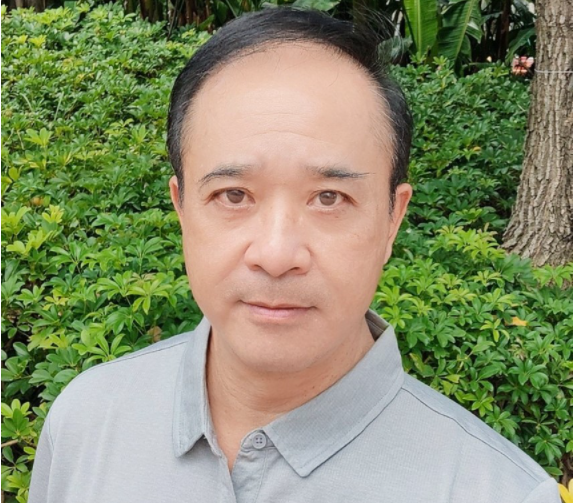 Anthony Fung
Languages

Able to speak fluent Cantonese, Mandarin and English.
Qualification
Certified Hong Kong PGA full member since 2014.
Certified Master Coach of Hong Kong Golfers' Association since 2017.
Experience
10 years golf coaching for adults and kids, group coaching for private company and golf societies.
Coaching at Whitehead Golf Club since 2015.
Coaching Kids and Short Golf courses organized by Hong Kong Golfers' association for young kids golf fundamental development.